In our previous blog articles, we have discussed many aspects of wedding planning – including creating a wedding checklist, choosing your bridal package, shortlisting your wedding party, curating your guest list, etc. 
Depending on the scale of your wedding, the planning process may take more than a year! In Singapore, wedding venues are normally booked around one year in advance, with many other aspects that can be overwhelming and stressful for some couples. With their own busy careers and schedules to top it all off, the bride and groom-to-be may not have the time to do all of these tasks themselves.
This is where a wedding planner comes in. A professional wedding planner is an expert who will make sure your wedding goes smoothly according to your vision. So what exactly is their role, and under what circumstances would you need to hire one? Continue reading  to find out!
What Does a Wedding Planner Do?
In a nutshell, a wedding planner pretty much handles everything for a couple when it comes to the wedding process –  from making recommendations on venues, bridal shops, entertainment, etc and feedback on their choices, reminding them of various deadlines, making sure everything falls within the budget and timeline while coordinating between the couple and the vendors.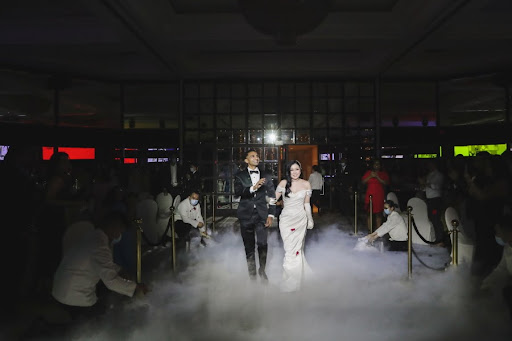 Here's a quick list to sum up what a wedding planner does:
Recommending venues, caterers, florists, bridal boutiques, photographers, entertainment, solemnizers and other vendors according to your wedding theme and requirements

Creating and going through your wedding programme and checklist

Sending out the wedding invitations and managing the RSVP list

Reviewing all agreements and contracts with vendors on the couple's behalf

Accompanying the bride and groom for dress fittings, food tastings and other rehearsals for the wedding

Planning for the wedding rehearsal

Providing support and solutions for any unexpected events or changes that may occur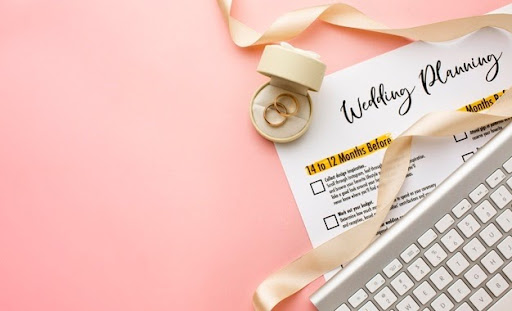 If you're wondering if you should hire a wedding planner to help out for your big day, here are some questions to ask yourself to help speed up your decision-making process:
1 – Do you have the budget?
According to research online, the average cost of engaging a wedding planner is around $3,000 to $5,000. While the amount may vary depending on the scope and scale of your wedding, this will be a good benchmark when it comes to figuring out if your wedding budget can cover the cost..
2 – How busy are your schedules?
One of the most common reasons for couples to engage a wedding planner is not having the time to plan the wedding themselves. For such an important day of your lives, it's understandable that each couple wants their wedding to be as perfect as possible. 
If both you and your fiance have demanding work commitments (or are simply workaholics), travel frequently or are often tied up with work on weekends, hiring a wedding planner may be an ideal solution to get things done.. 
3 – How hands-on do you want to be in your wedding planning process?
For some couples,the entire process of researching and planning their wedding can be an enjoyable experience. Others may not feel the same way and want things to be done as quickly and efficiently as possible. If you belong to the latter category, then getting a wedding planner might be the right answer for you. 
Professional wedding planners know exactly what questions to ask, be in the know when it comes to finding reasonable prices for the different services that you need (and thus, be able to negotiate and get you a better quote), and offer recommendations and ideas that you may not think of, based on their years of experience. 
This way, a couple can leave (most of) the work to their wedding planner, allowing them to focus on enjoying what matters most – safe in the knowledge that their ideal plans for their big day are in great hands!
For more free resources and helpful articles for your wedding planning, visit My Bridal Room's blog. 
My Bridal Room offers a range of pre-wedding services, such as photography, videography, hair and makeup services, and gown rental! Contact us for a non-obligatory quote and we're happy to assist you with your planning. 
Galleries