Your wedding reception is a once-in-a-lifetime celebration for you and your better half – and sharing it in the presence of your loved ones is the essence of it all. 
However, this can also be a source of stress for the future bride and groom, as most of us don't have the luxury of having unlimited seats at our wedding. With the current Covid-19 restrictions posed on large gatherings – including wedding parties – you may have to narrow your list down even further.
Fret not! We've prepared the ultimate guide to curating your wedding guest list so that you can go through this process with peace of mind. Let's get started!
1 – Set The Max Number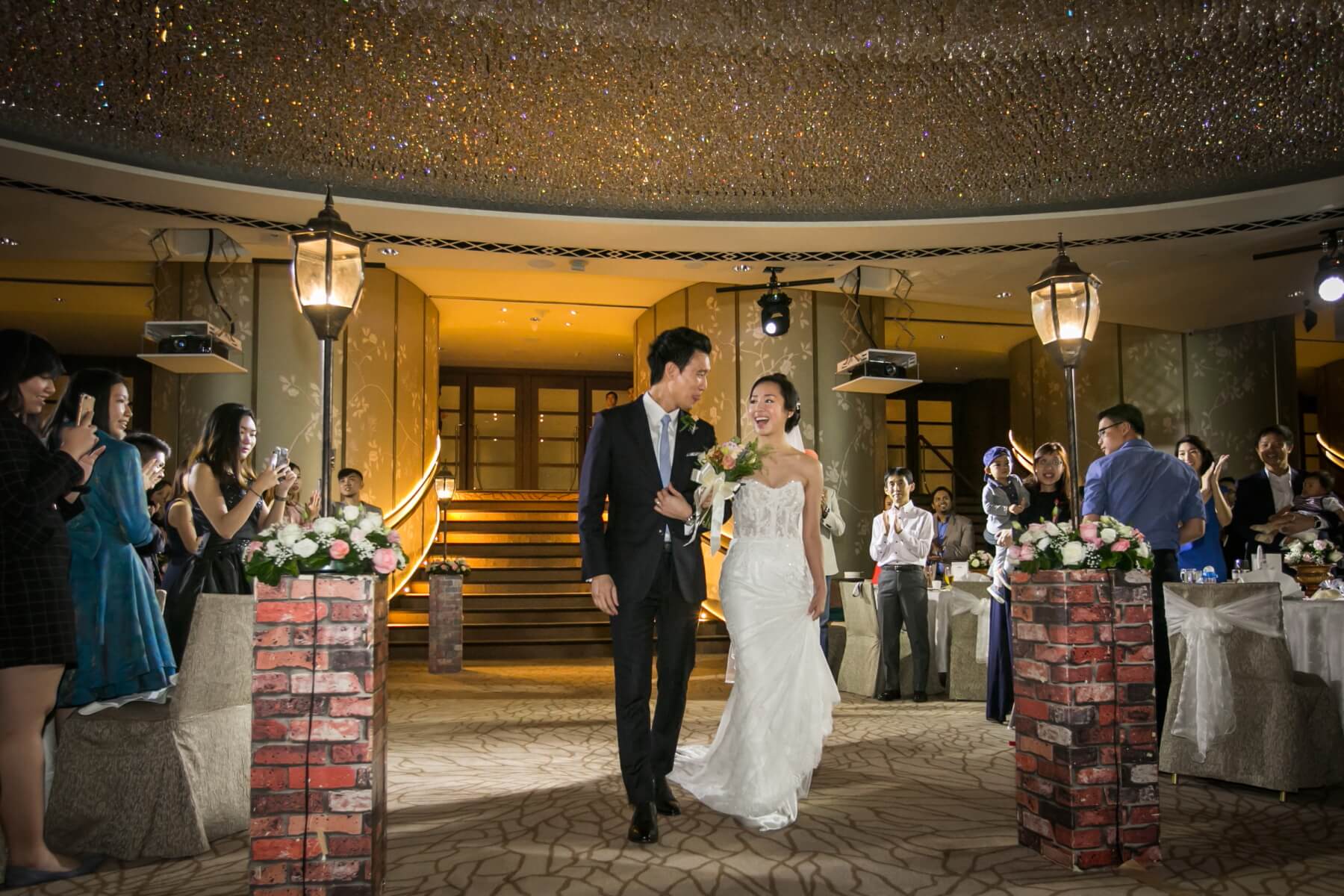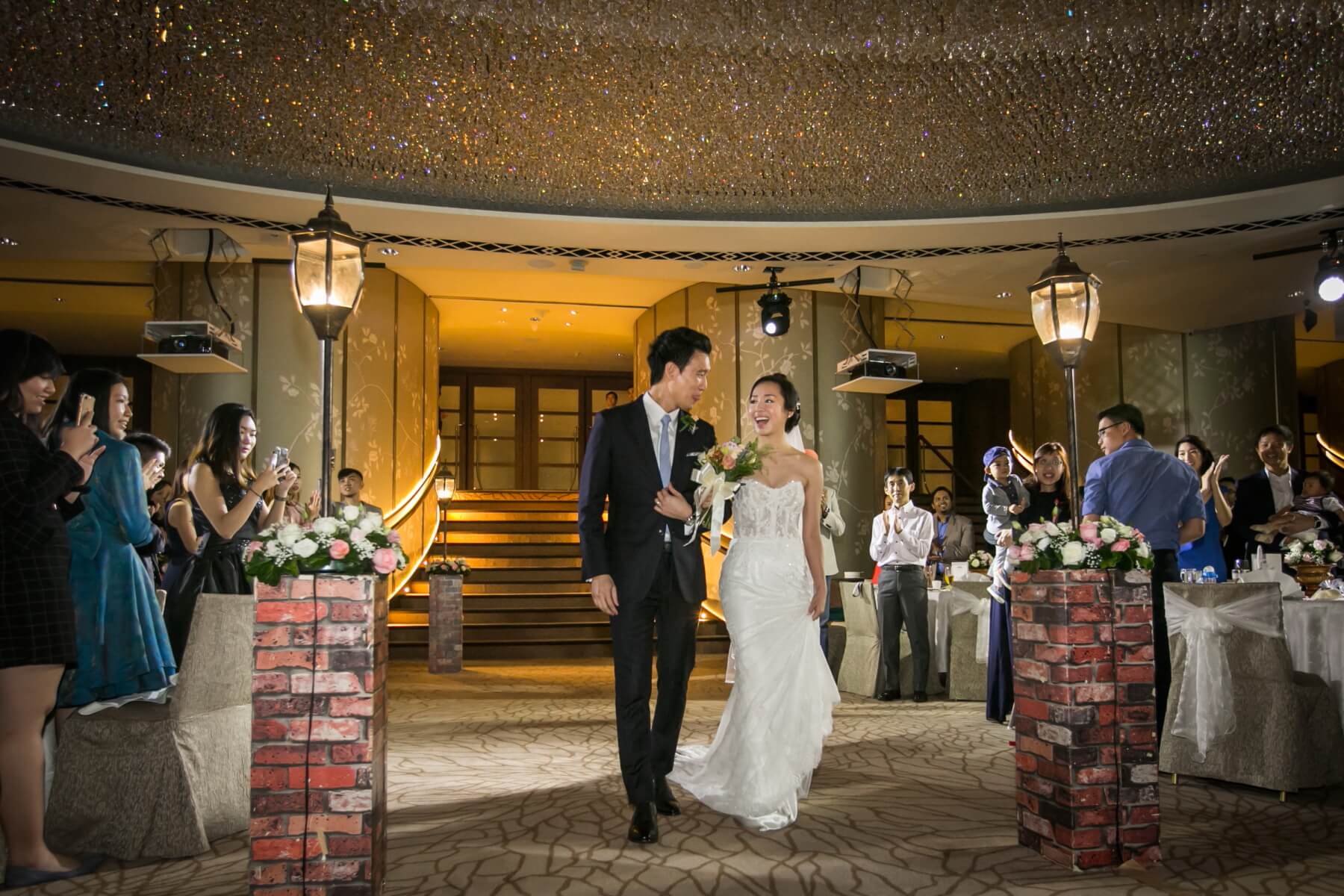 Credit: My Bridal Room
This should be one of the first things you decide in your wedding planning journey, as the number of guests will impact your wedding venue selection and, ultimately, your budget. 
Some couples already know from the get-go that they prefer a smaller and more intimate wedding, which usually means that 30-100 guests is a good number to have in mind. For those eyeing a larger-scale wedding, there are many hotels in Singapore which can take more than 1,000 guests! Click here for a list of large wedding venues in Singapore for 300 people and above or here for a list of wedding venues for 200 people or less.
Obviously, you need to make sure that your max number of guests does not exceed the venue's maximum capacity. Once you've decided on the max number of guests you can invite, you can move on to the next step.
2 – Create Your A and B-list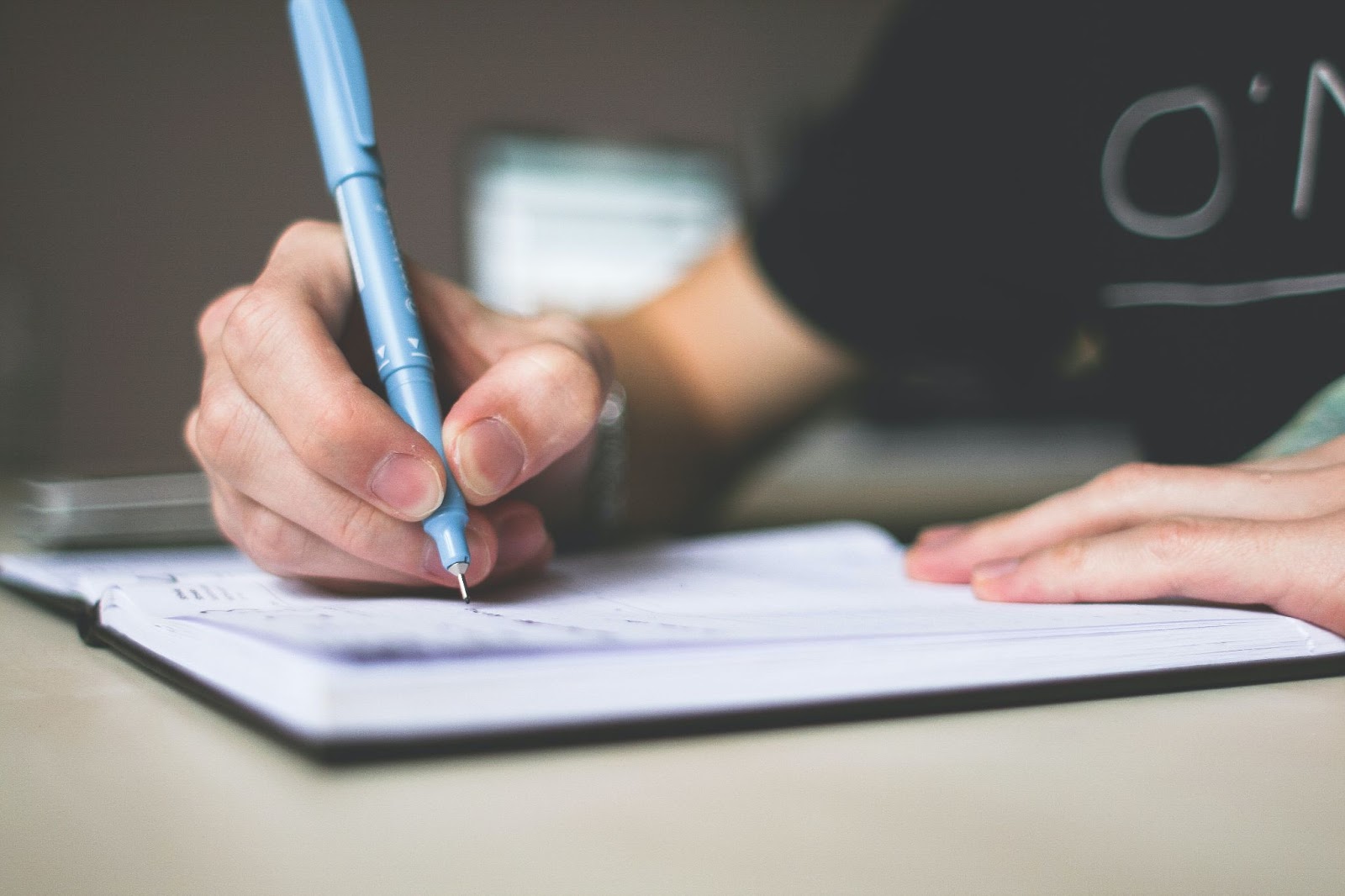 Credit: Pexels
Now it's time for you and your fiance to sit down and start creating your wedding guest list. Our recommendation is that both of you should work on your own lists and then combine them afterwards. The easiest way is to divide your wedding guests equally with half of the allocation for the bride's side, and the other half going to the groom's side. (Of course, this will vary from couple to couple depending on their family sizes.)
Start filtering your guest list in order of importance. Your A-list should include the people that you couldn't imagine NOT having at your wedding, like family members and close friends. 
Once that is done, you can then move on to your B-list, which may include people that you would like to have around but their attendance may not be as crucial. Typically, this will include colleagues, distant relatives, neighbors and so on. Remember to prioritise. Once you've finalized your A-list and have seats left over, you can then proceed to invite the people on your B-list in the order that you've set.
3 – Set Some Rules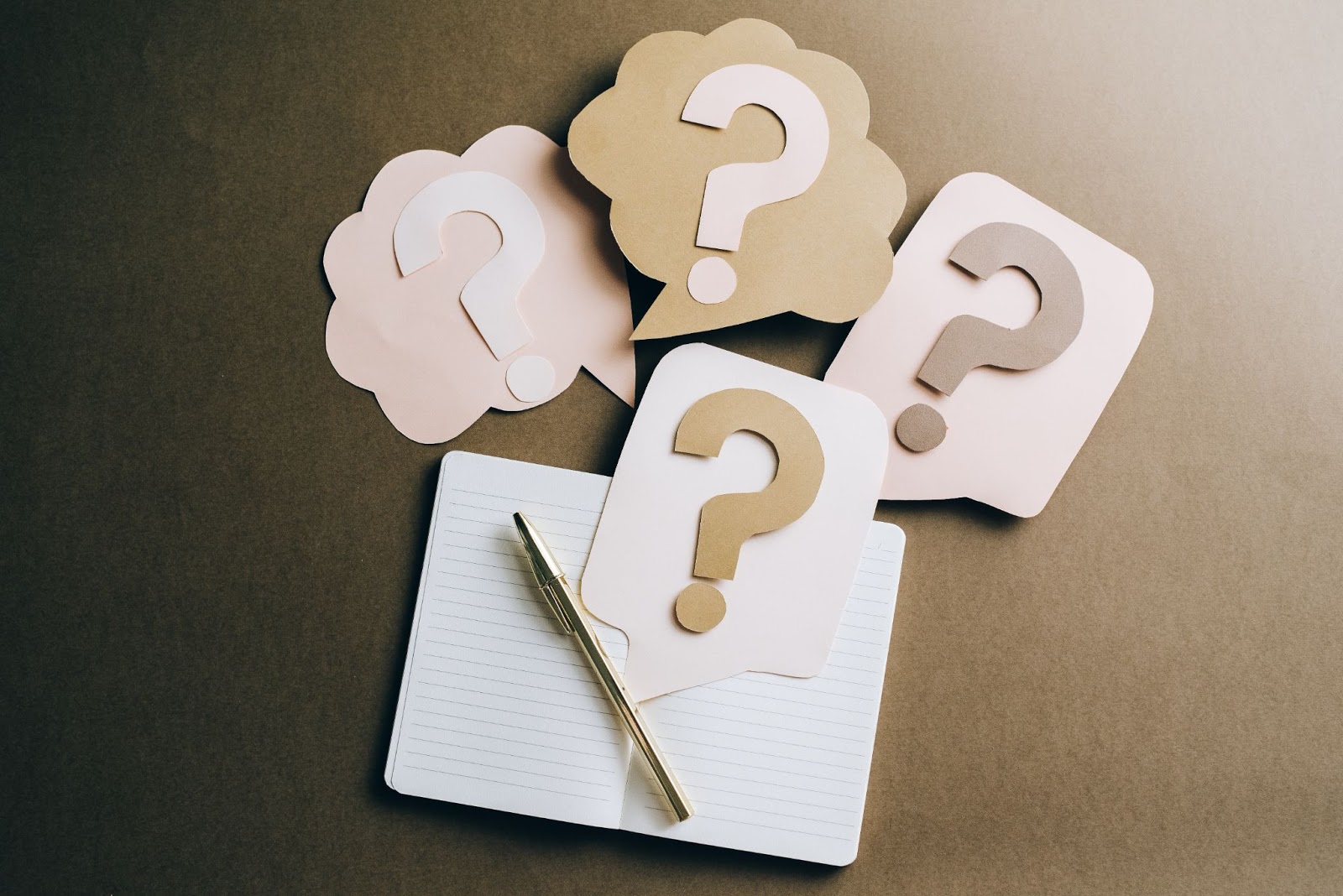 Credit: Pexels
There are bound to be grey areas and questions that come along as you're creating your guest list. For example, are you going to invite plus-ones of your guests? What about their children? What about the people that your parents or family members may want to invite as well?
It's always good to create a set of rules that you and your fiance both agree upon from the start so as to avoid any confusion or even conflict later on. If you can't fully agree on something, compromise. 
If your relatives would like to extend invitations for their guests and you do still have the capacity and budget for it, you can cap that number and set those rules early. 
Once you start inviting your guests, be specific with the names in the invitation. If you're inviting a guest and their plus-one, write both their names down. If you're only inviting just that one person, write down his or her name only in the invite. 
4 – Set a Deadline 
Once you're done creating your guest list, we recommend sending a "Save The Date" card followed by the actual wedding invitation as early as possible to your A-list so that you can start tracking their RSVPs. This will give you a good idea of who can and can't make it. 
Set an RSVP deadline and stick to it. Spreadsheets are a fantastic tool for tracking responses easily. If some of your A-list guests are unable to attend, you can then extend invitations to your B-list to fill up the available slots. If possible, try to avoid any last-minute additions to your guest list!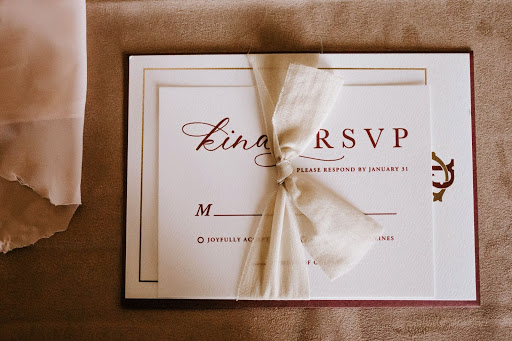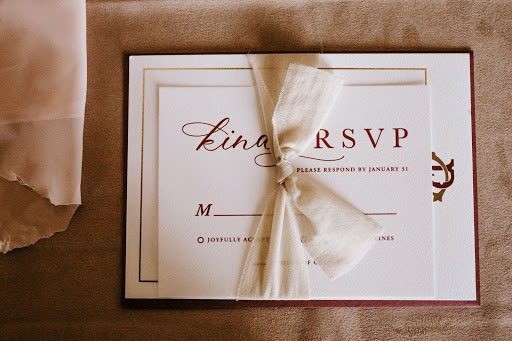 Credit: Pexels
Your hotel or caterer will also set a deadline to confirm the final number of guests – and this will be the amount that you'll be charged for the seats and F&B. So it's important to give yourself some time to work this out and follow-up with your guests who have not gotten back to you. 
5 – Remember, It's Your Wedding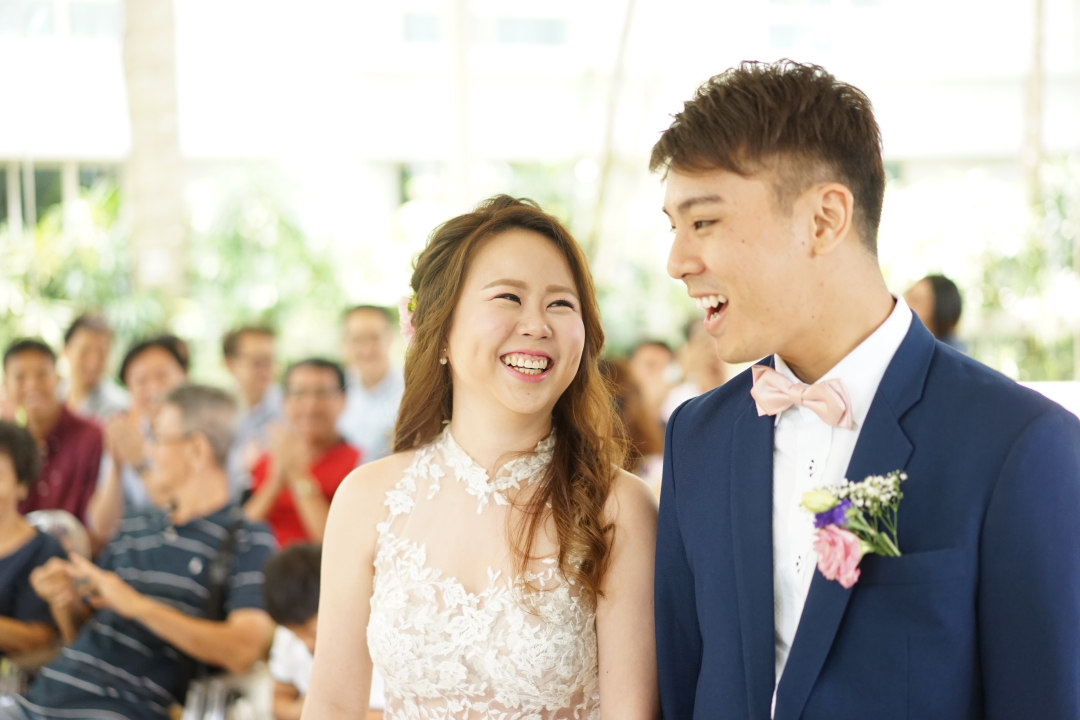 Credit: My Bridal Room
Ultimately, this is YOUR wedding and you should decide who you wish to be present on your special day. So create boundaries and don't feel bad about it. Don't put stress on yourself, and focus on your loved ones who mean a great deal to you and your fiance.
We hope you find this article helpful as you're creating your wedding guest list! For more articles about wedding planning, be sure to follow My Bridal Room blog as we'll be posting more helpful resources to help you navigate and plan your wedding smoothly.
If you're looking for the perfect bridal studio, check out My Bridal Room – as we provide a "one-stop experience" that has in-house designed gowns, photography, and make-up services. 
Find out about our current promotions at http://mybridalroom.com/eventspromo-2/