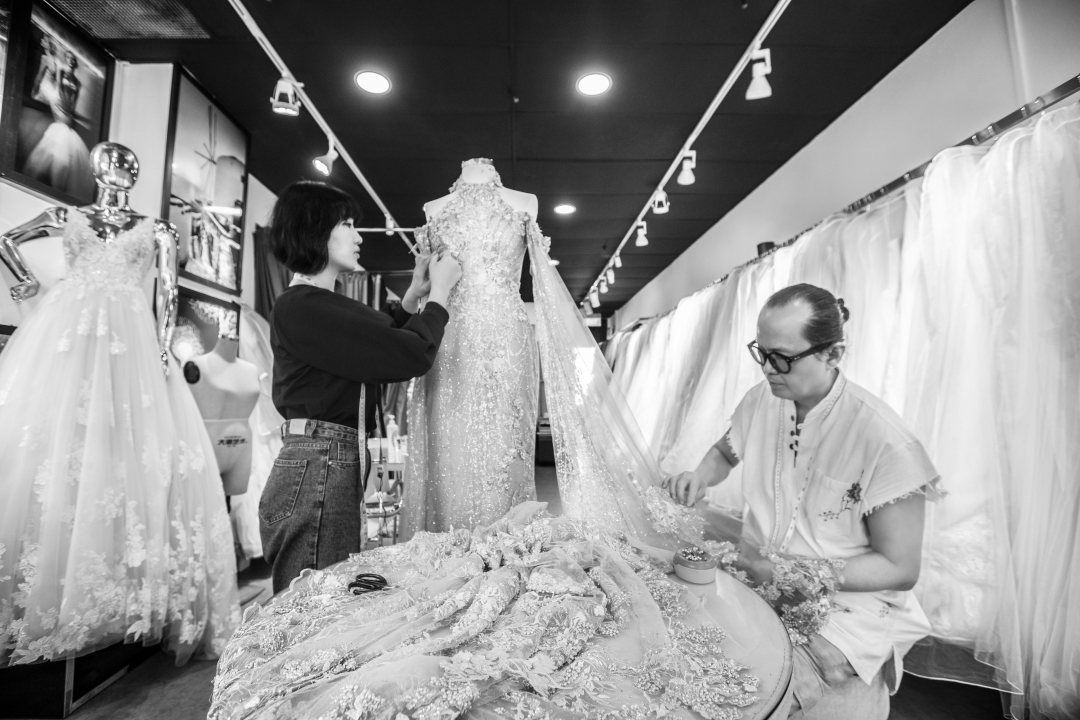 Customised wedding gown and suit
A wedding gown is the most beautiful dress a woman will wear in her life
With a focus on cozy and intimate settings, My Bridal Room carries an array of luxurious wedding gowns by professionally trained and experienced designers. The collection is an embodiment of sumptuous fabrics featuring elaborate hand finished details, from classic and timeless designs to stylish and sophisticated ones.
My Bridal Room also allows their customers to make to measure their wedding dress the way that suits their style best.
From the most vibrant colors for fun-loving brides to sophisticated designs for those contemporary women, there is definitely a perfect gown that completes you and your wedding dreams at My Bridal Room.
Bridal Gown Rental in Singapore
Choosing a wedding gown has to be one of the most exhilarating and pleasurable experiences a lady can have. You genuinely become a bride-to-be when you put on the gown and look in the mirror.
Finding a store that carries everything a bride may want is difficult. One of Singapore's leading wedding studios, My Bride Room, offers your bridal gown rental at a very reasonable cost. You've come to the perfect website if you're seeking the most stunning wedding bespoke gowns Singapore, cocktail gowns, or dresses for the most critical events in your life.
What we have to offer
There's nothing you can't find here. My Bridal Room has wedding gowns from around the world. Our wedding gowns embody romantic love stories because we creatively combine distinctive designs with feminine accents and regal cuts. Our bespoke gown Singapore is designed for that particular girl who loves the beauty of a simple design.
Our designers delightfully produce dress that go above and beyond what any bride could have dreamed of. The highest quality materials are utilised in every aspect of our gown.
Our collection of wedding gowns and bridal gowns is embellished with intricate appliqués and magnificent embroidery that elevate these dresses to a new level of luxury.
We offer Bridal Gown Rental Singapore Services.
Those gowns that you fall in love with and want to keep for the rest of your life are rare and wonderful. If not every day, you want to wear it at least once in a lifetime. If you opt to rent gowns for your wedding, we have a large selection of wedding gowns that are organised by design, colour, and length, making it simple to find the perfect gown for your special day. We are the best bridal gown rental shop in Singapore because almost every wedding gown is priced at a cheaper price. It also has a large selection of bridal gowns to choose from, so you can make a good impression on your wedding day.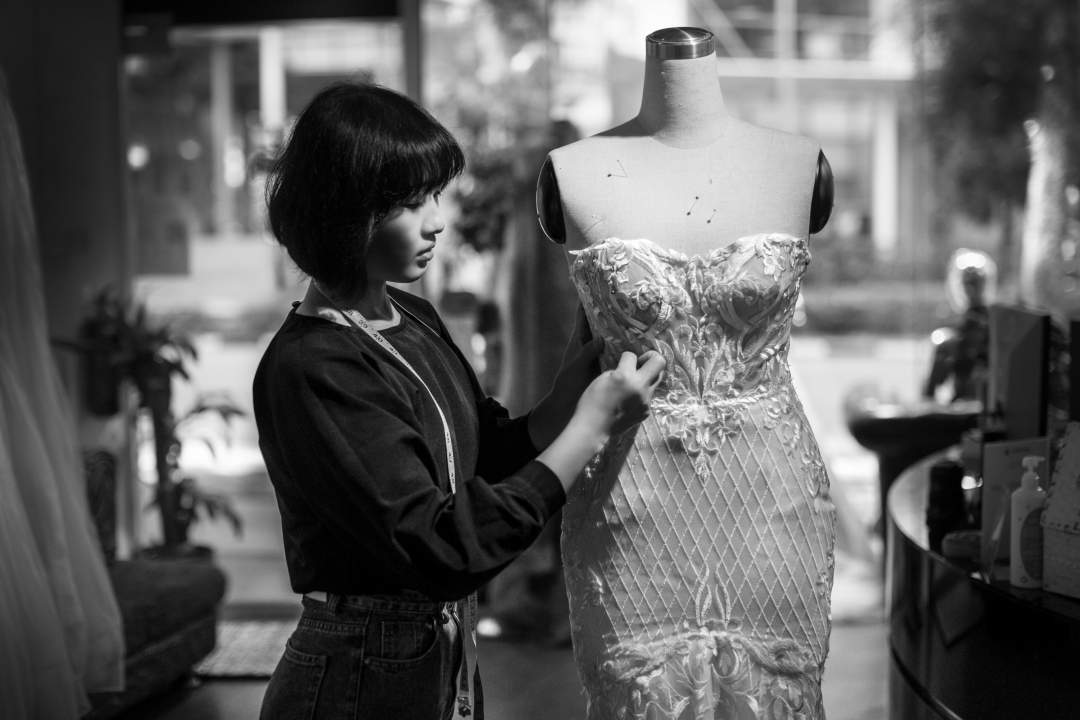 We also offer Bespoke Bridal Gowns:
To ensure that our bespoke gown in Singapore fits perfectly, we require many toile fittings. In every phase, the bride is involved, allowing her to have a hand in the design process and choose every detail. Bridals that choose a bespoke service can watch their vision come to life, even down to the final gown.
What do our customers feel?
Our shop has dresses for women who want to stand out and draw attention at any event. When renting gowns for weddings or purchasing dresses for your wedding or another special occasion, The My Bridal Room is a trustworthy and cost-effective option.
My Bride Room makes sure every bride feels and seems like a princess as she makes her way down the aisle, complete with a wedding veil. Even after the wedding, each bride will have a special keepsake to remember the day. These items available at this store are bridal gowns, formal evening gowns, and wedding suits.
Your dream bridal appearance is just a few clicks away, thanks to our extensive selection of wedding gowns crafted with the finest craftsmanship, a wide range of designs, and meticulous attention to detail. You can also rent gowns for wedding at an affordable price.
Galleries