You have dreamt about your perfect wedding for years and you want it to be the most amazing day of your life. But having your dream wedding doesn't mean you have to spend a fortune! Lucky for you, we have 8 cost saving tips to help you stretch every dollar without compromising on the wedding of your dreams! 
Of course, this means you'll have some extra budget to splurge on your honeymoon, home renovation or simply to save as you build a new life together as a married couple. So why wouldn't you read on? Let's dive right in!
1 – Pick A Date During Off-Peak Season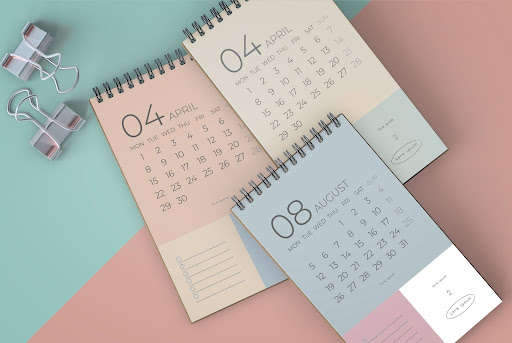 According to an article in Her World, March, May, June, July, September, November and December are typically the most popular months for weddings in Singapore. Repetitive dates such as 10 Oct, or 11 Nov – 10.10, 11.11, etc etc – are also considered hot dates, which is going to make them more highly sought-after amongst couples!
You'll be surprised to know that some venues may even offer special promotions for weddings during the off-peak season – which is a great way for you to save some bucks!
2 – Consider Other Days of The Week
Since rates for wedding venues are more expensive for weekends, consider going for a weekday night or, even better, afternoon for your wedding. Going down this route, you can save up hundreds of dollars off for your venue, F&B and other wedding vendors such as photographers, videographers, emcees and more! This option makes even more sense if you're planning for a smaller and more intimate party.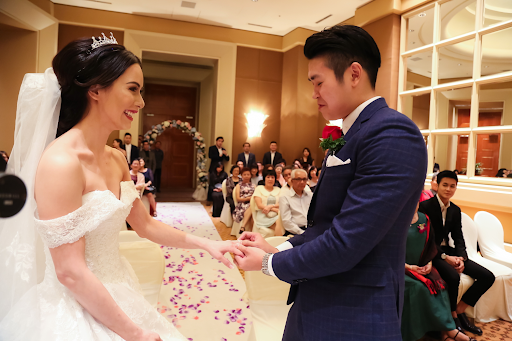 3 – Don't Feel Shy About Borrowing Things 
Some items that you need for your wedding are only going to be used once – so it's actually a great idea to ask your friends and relatives if they can lend you some of these items instead of spending your money and time to source them from scratch! One such category of items that are great for borrowing are decorative items like photo frames, plushies, lights, candles and signages.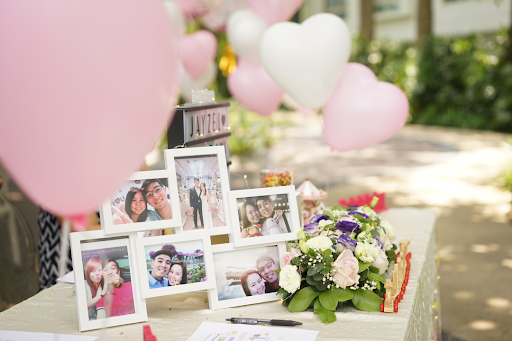 4 – DIY is The Way to Go!
One way to add your personal touch to your wedding and save a few bucks at the same time is to DIY a few items. It's becoming commonplace for couples to design their own wedding invitations, produce and edit their video montages, pen down guest names for each reception table, or prepare other decorative elements for their wedding! 
It's truly a great way to showcase your fun and unique personality that your guests will surely love!  
5 – Hold Your Reception at a Restaurant or a Cafe! 
Instead of a hotel as a wedding venue, why not hold your wedding reception in a restaurant or cafe? This option is getting more popular amongst couples too as they look for more memorable and creative concepts for their wedding celebration. The venue and F&B cost are likely to be lower too, while you can still enjoy beautiful settings and ambience on your special day with the food that you and your guests love! 
6 – Rent Your Wedding Gown and Accessories
Renting a wedding gown is a great option for brides to get the gown of their dreams at a fraction of the cost! Whether you prefer a fairy and princess-like dress, or a more elegant and sophisticated one, you can definitely get one that suits your style from the many bridal shops around Singapore like My Bridal Room!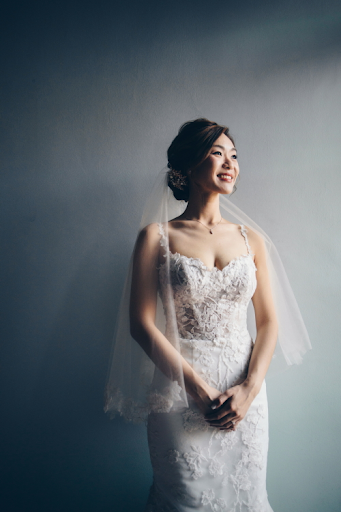 On top of gown rentals, bridal shops usually provide accessories that you can rent like necklaces, bracelets, earrings and hair pieces, providing another great way to save and stretch your wedding budget!
7 – Go Digital!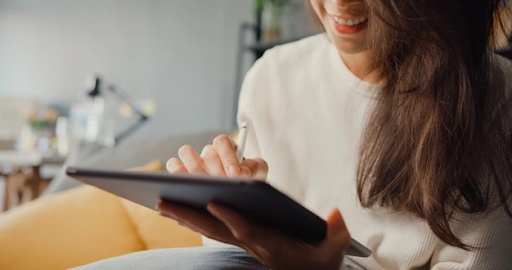 Taking advantage of technology is another creative and efficient way to help couples reduce wedding expenses.
For example, instead of sourcing and paying for physical wedding invitations or save-the-date cards, many couples now just create a wedding website (for free!) or use e-invites via email to extend their invitations to their guests and them with the details of the wedding. Guests can simply RSVP through the website as well for easier tracking!
In fact, this option will probably only gain popularity going forward as people become more conscious about the environment. Plus, you won't have the risk of your invite getting lost in the mail!
8 – Repurpose Your Flowers and Decor
For many couples who choose to have their ROM in the morning and their wedding reception in the afternoon or night time, using some of the wedding decor for both occasions is actually a great option when it comes to saving money!
For example, the floral arrangements that you use for your church wedding can also be used again for table decorations at your guests' tables during the reception.Similarly, your bridesmaids'  bouquets from the earlier event will still look great at the reception table during your lunch or dinner banquet.  
We hope we've given you some great cost-saving ideas for your upcoming wedding! For more free resources and helpful articles for your wedding planning, visit My Bridal Room's blog. 
My Bridal Room offers a range of pre-wedding services, such as photography, videography, hair and makeup services, and gown rental! Contact us for a non-obligatory quote and we're happy to assist you with your planning. 
Galleries