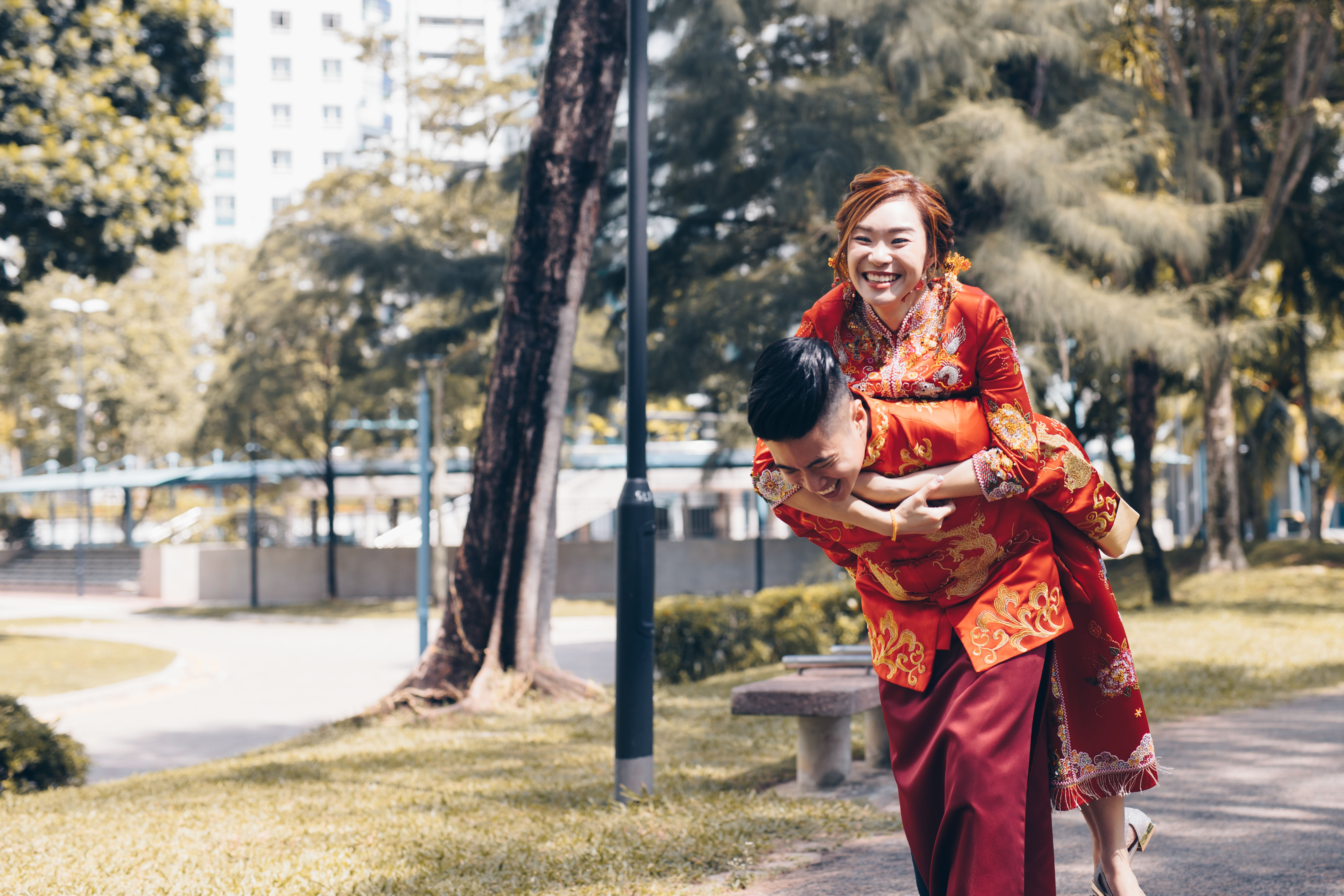 1. Define your budget early and stick to it!
Costs for a wedding can range from a few hundred to even hundreds of thousands – it all boils down to your priorities and what you choose to spend on. Whatever your preference is, it is essential to sit down with your fiancé and decide on a budget as early as possible so you can both begin your planning with aligned expectations. Together with your partner, list down what is important to you and what would be nice to have, then go through that list to assign estimated costs for each line item, keeping the total amount within your budget. There will always be many things that are nice to include, but keeping an eye on your budget will help you decide whether to go for it or not!
TIP: Don't forget that during the process of your planning, there are likely to be unexpected costs along the way which you didn't anticipate earlier, so it is wise to buffer an amount within your budget for such expenses.
2. Keep the Guest List Limited
The pandemic has forced many couples to downsize their weddings, but on the bright side, this has also proven that smaller, intimate weddings can be equally if not more meaningful. A large guest list also means more hassle in contacting many people to invite and liaise with, along with added complexity with confirming their attendance and collecting dietary preferences. This in turn will impact other areas of planning such as logistics and budgeting. Does your family friend/second cousin/acquaintance whom you have not spoken to in more than 3 years really need to be invited?
Always remember that your wedding is first and foremost a celebration of your union, rather than an extended family gathering or high school reunion. Keeping the guest list compact and including only people that are truly important to you will help to make the wedding much more intimate and memorable, as well as making planning much more efficient.
TIP: As a general rule of thumb to condense your guest list, if you're still scratching your head over whether to invite a certain person, leave them off the guest list if you haven't spoken to them in a year!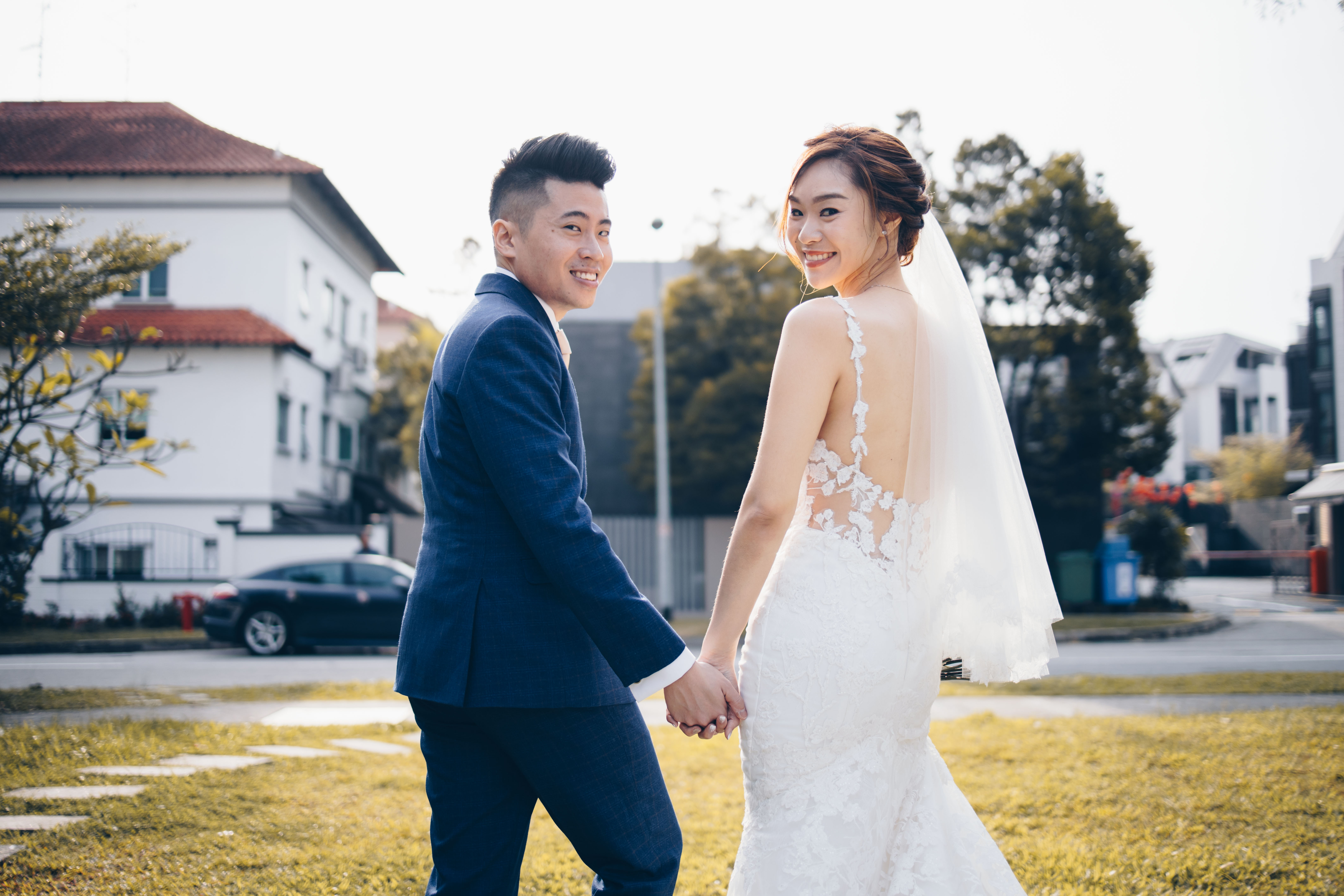 3. Don't DIY
Don't get us wrong, we love a good DIY and at times, doing it yourself allows for extra customization and a more meaningful result. You're more likely to save on costs if you opt to design your own wedding invite or build your own decorative table centrepieces. However, these may also be extremely time-consuming, so you should first ask yourself if you can afford the time to DIY major parts of your wedding alongside all your other commitments.
Weigh your options carefully and remember that your free time is precious as well! If you are already stretched with your other commitments and responsibilities, you can consider engaging professionals to take care of these for you. Do your research and pick vendors who can meet your budget and have favourable reviews. In most cases, they will be able to provide you better quality results and at a fraction of the time taken for you to work on it yourself.
TIP: When selecting vendors, unless you have something very specific in mind, try to obtain at least 3 quotes from different vendors, so you can make a comparison and 'shop around' for the best deal.
4. Delegate As Many Tasks As You Can
Planning a wedding can be incredibly stressful. To save your sanity, don't try to do everything by yourself! A wedding is such a huge event and it is impossible to carefully plan and monitor the progress of thirty different items at once (without driving your fiancé and yourself crazy).
Surround yourself with a good support system and don't be afraid to ask for help from your appointed bridesmaids and friends – in most cases, they are happy to provide support and will be more than willing and happy to help you out in any way that they can!
TIP: When requesting your bridal party's help, try to delegate tasks that suit their interests and abilities – for example, let the foodie handle the F&B or catering, while the girlfriend who loves all things aesthetic can take care of the decorations!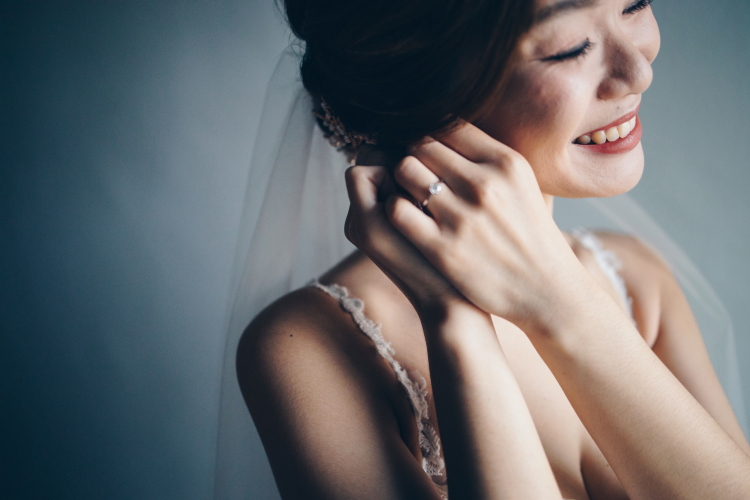 5. Opt for Packages or Promotions
Many of the essential items for a wedding are actually correlated – such as rental of wedding gowns and suits, photography and makeup. Instead of liaising with multiple vendors separately, keep a lookout for packages or promotions offered by vendors that allow you to settle them all at once, and often at a discount as well! Additionally, such vendors have usually worked together before, so you have the assurance of your event running smoothly.
Here at My Bridal Room, we provide all-inclusive packages including gowns, in-house photography/videography & makeup, as well as other planning services! Let our dedicated team of professionals guide you through and take care of all the planning, helping to reduce much of the stress of your preparations, and freeing you up to settle the more personal elements of your wedding!
TIP: Use our contact form here to leave an enquiry, and we'll get in touch very soon to drop you more details of our all-in-one packages and help make your fuss-free, dream wedding come true!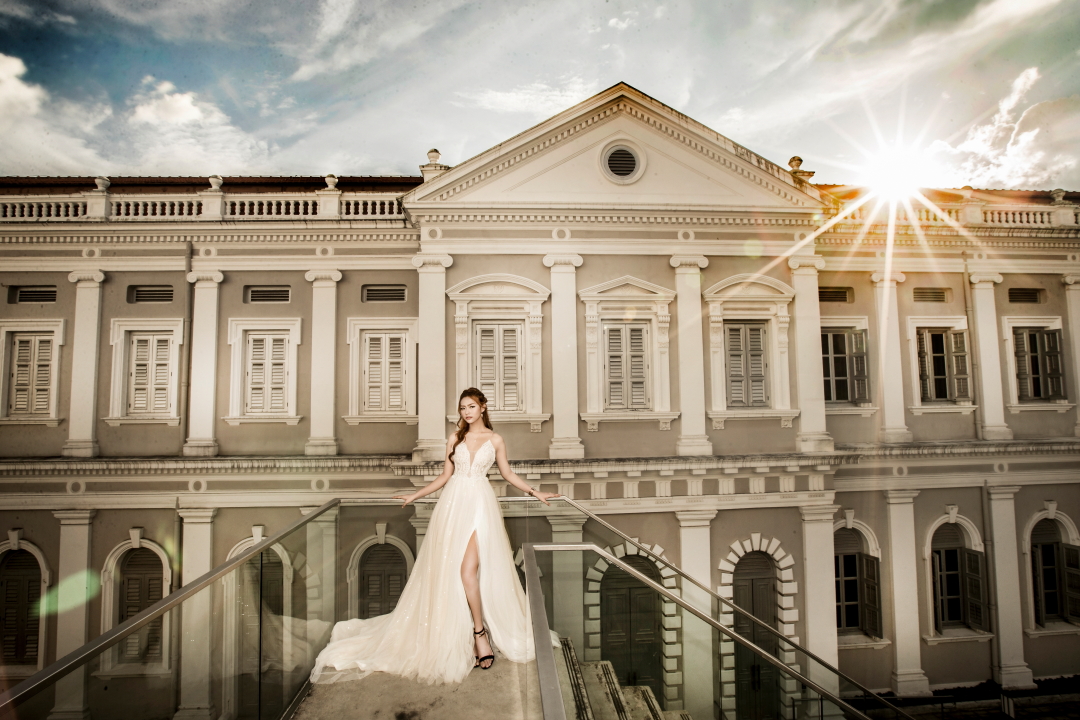 Date: 27 January 2021
Galleries