You will be beginning a new stage of life with your loved one as you prepare to settle down together. This comprises preparation for pre-wedding photography and a wedding ceremony, as well as constructing the area that you will call "home" for the rest of your life.
A pre-wedding shoot, often known as an engagement shoot, is a picture session done in advance of your wedding. However, some couples may struggle with the decision of whether to have a pre-wedding session. A pre-wedding session is a wonderful way for couples to begin married life by celebrating this priceless life milestone with beautiful photographs of you and your spouse.
There will always be lovely backdrops available for your wedding photography if you choose the best wedding photographer in Singapore.
My Bridal Room can organize the required international travel program if you choose a Renaissance-era setting or Mother Nature as your backdrop.
The photographic crew is skilled at capturing the special feelings, closeness, and inner beauty of each couple. The art direction combines modern aesthetics with a laid-back, organic attitude.
To ensure that you can relive all the special moments, actual-day wedding photography and videography services are also offered. This would be a wonderful idea for upcoming anniversaries.
Why are Pre-Wedding Shoots Important?
Photos from the engagement session will also be useful for your wedding invitation cards and decorations at the reception. According to the adage "a picture is worth a thousand words," your pre-wedding images might serve as the ideal storytellers for your enchanting love story. You can even use your pre-wedding photos as wall art in your new home!
You may have no idea whatsoever how to begin organising your pre-wedding photography studio after you have decided that you would like to have one. As a result, we have gathered some helpful advice for you to take into account as you prepare for your pre-wedding shoot.
Pre-Wedding Shoot Planning 101: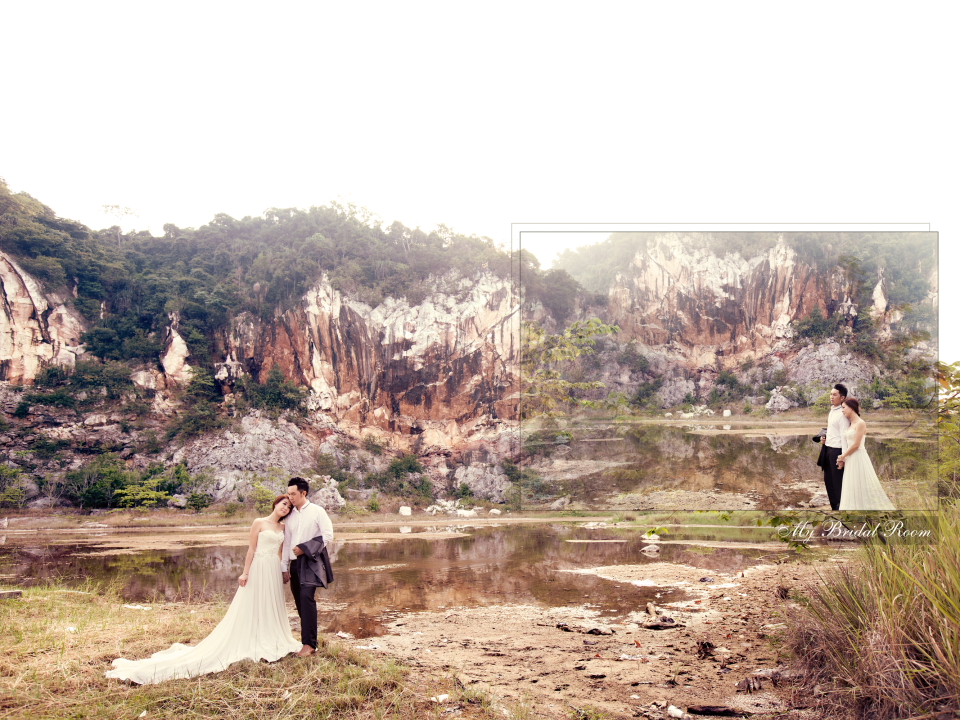 Location:
You have the option of conducting your shoot abroad, locally in the nation in which you now reside, or in a studio.
The typical choice for most couples is to carry it out locally. One advantage of filming there is that you can do it pretty much whenever you want because you live there all year. More significantly, you can decide to film in places that are significant to your relationship, like the cafe where you first started dating.
Nowadays, it's more common to have a pre-wedding photo shoot abroad, away from the hustle and bustle of the big city.
Discover Your Shutterbug:
You need to be able to trust and be transparent with the individual who will turn your vision for your images into reality. Finding a photographer with the right tools is essential. You may go through the work of several different photographers to choose one that fits your budget. Don't make the choice hastily. Sit down with them and have a conversation to find out if they can or cannot turn your postures into lifelike photographs.
Make an effort to reserve your photographer in advance and to follow up as the big day approaches. Additionally, be sure to have a thorough conversation with them regarding the style of your desired photographs.
Book Your Makeup Artist:
The only individual who can improve both the bride's and the groom's appearances must be qualified. A skilled makeup artist will make sure to fulfil your requests at all times. They will make an effort to comprehend your demands and act accordingly.
Pre-wedding photo shoots don't call for elaborate hair and makeup. The important goal is to keep it modest and authentic. So that they can be ready for the day, let your makeup artist know in advance what hair and makeup you'll want based on your attire.
Manage Your Dress and Props:
The finest part of the entire preparation process is choosing what to wear for you and your guy. You're in for a lot of shopping, challenges, and fun. Look your best in your carefully chosen clothing and accessories. To avoid last-minute fittings, get your clothing ready at least two weeks before the event. Plan your clothing so that you can match t-shirts or color-coordinate them.
Once you've picked your clothing, it's time to decide which props you'll use in both the movie and the photos. You will find it simple to pick your props if you have the backdrop, theme, and costumes in mind. All of these factors are important since the props must match the mood of the overall shot.
Why Choose My Bridal Room for Pre-Wedding Photography Services?
To all of our valued clients, My Bridal Room is pleased to provide a comprehensive selection of photographic and videography services. We approach providing these services to you with professionalism and warmth. When the client is thrilled and grateful for our job, we are satisfied.
We provide the best photography and videography services in the area by using the most modern, high-tech equipment available to capture your wedding day in all its splendor.
The goal of our studio is to provide you with the greatest photographic experience imaginable. You can trust us to take care of all the details of your engagement picture session while letting you add your style and theme.
Our crew of skilled photographers is prepared to document your important occasion. From start to finish, we'll work together to create the best setting and setup for your ideal session. We'll offer final retouching and adjustments when the session is over.
Galleries