You've envisioned walking down the aisle in the perfect wedding dress ever since you were a little girl. Now that the moment is here and you're ready to turn your dream into reality, the question is: should you buy or rent your wedding dress?
For a bride, the most exciting part of your wedding planning journey is, undoubtedly, choosing your wedding dress.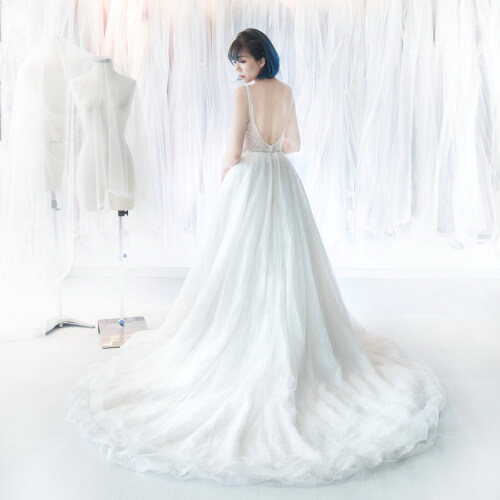 (Source: https://drive.google.com/drive/folders/1iwqTvPAI-DitvKtJ-crLIutrC6bywfQs)
Continue reading this article as we break down the pros and cons of buying vs renting a wedding dress, and we hope that by the end of it, you'll be able to make your decision with peace of mind!
Why You Should Buy Your Wedding Dress:
1 – You have the budget for it!
According to a Seedly article, the cost of buying a wedding dress in Singapore starts from $4,800 onwards. With that figure in mind, your wedding dress will be one of your bigger ticket items in your wedding budget (among the many other expenses to take into account) when you're deciding between buying and renting.
However, if you do have the budget and this is something you don't mind spending more on, go get it, girl!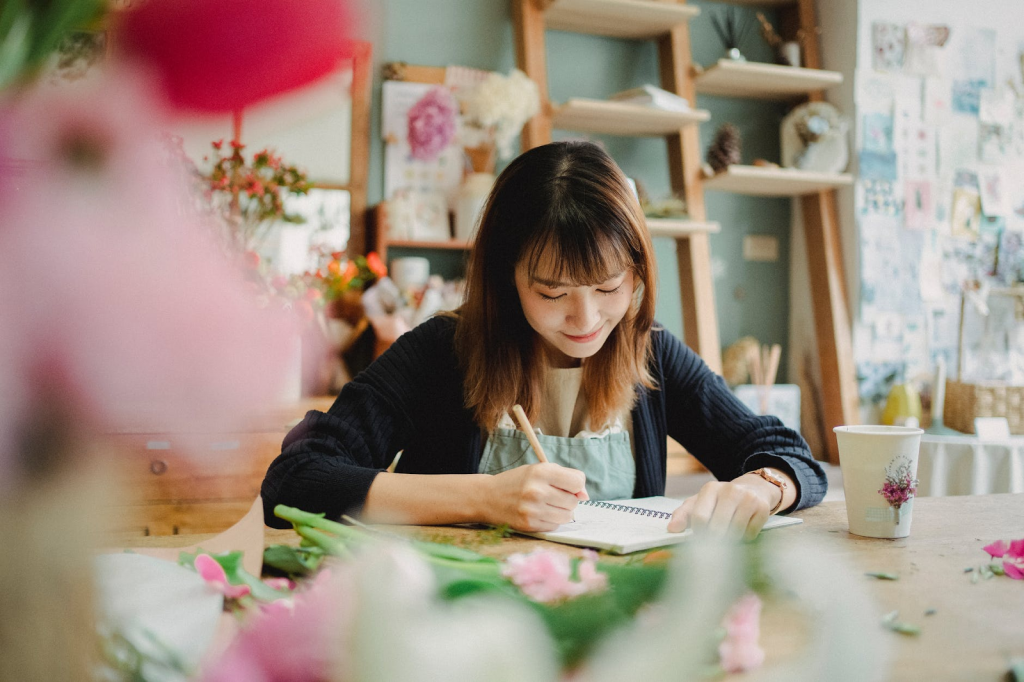 Source:https://www.pexels.com/photo/glad-asian-florist-writing-in-notebook-in-flower-shop-5414045/
2 – No restrictions!
The great thing about buying your own wedding dress is that it will be yours and yours only. And because of that, you'll get to customize and tailor every little detail to your taste. Many brides prefer to be involved in the whole process – which you can definitely experience since you'll be working very closely with the designer or the bridal shop to create your perfect wedding dress!
3 – Time is on your side
If you're customizing and buying your wedding dress, you will have to confirm with the designer at least 6 months in advance. Depending on the style and the designer that you work with, it may take even longer. It's always best to start looking way ahead of your wedding day if you're thinking of buying your wedding dress.
4 – A keepsake from your special day – or maybe your future daughter's!
Your wedding day is the most important day of your life, and you want to be able to keep your dress to remind you of your special day. Many brides also dream that one day, they might be able to pass down their dress to their future children. If you're the sentimental type and this idea appeals to you, then buying is definitely the right option!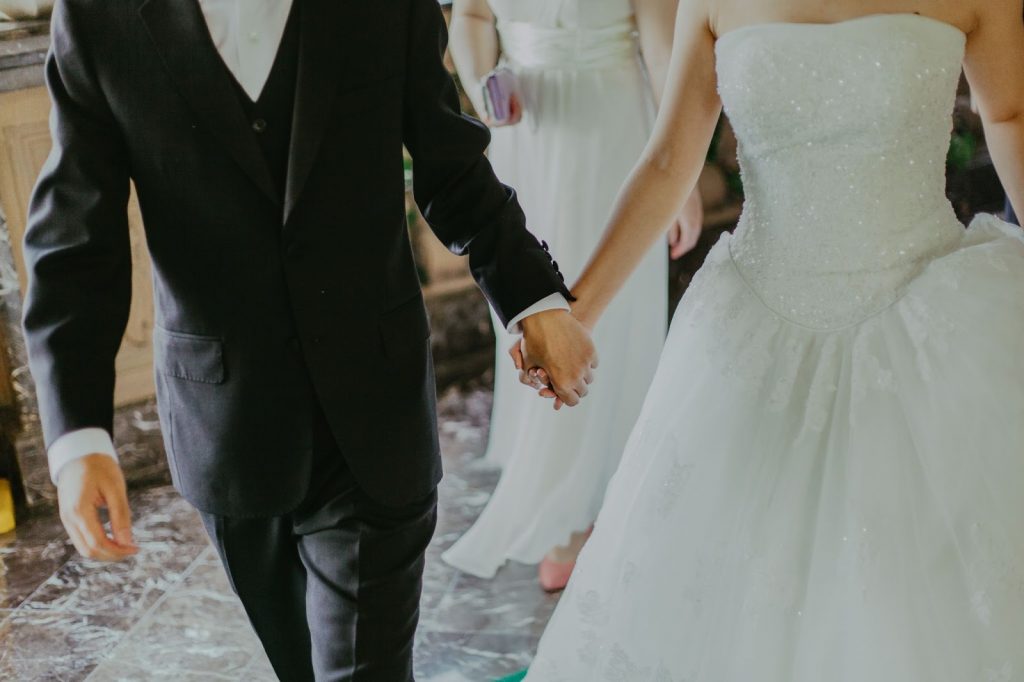 https://www.pexels.com/photo/woman-wearing-white-wedding-gown-holding-hands-with-man-while-walking-1043902/
One thing to keep in mind is that storage and maintenance is important since most wedding dresses are thick and bulky. Also, you will need to keep it for a long period of time as you will most likely not wear it again. So make sure you have enough space in your home to keep your beloved wedding dress in pristine condition.
Why You Should Rent Your Wedding Dress:
1 – It's a lot more budget friendly
Renting a dress will definitely cost a fraction of actually buying one. Also, packages from bridal shops usually include up to 3 dresses (on top of photography, videography and other services), so the actual wedding gown rental cost is very affordable. Rentals usually cover accessories (like tiaras, hair clips, necklaces, bracelets etc) to complement your look, so you don't have to worry about sourcing and buying matching accessories separately.
With these savings, you can use your budget to splash out for more lavish wedding expenses – or put that extra cash for a more memorable honeymoon!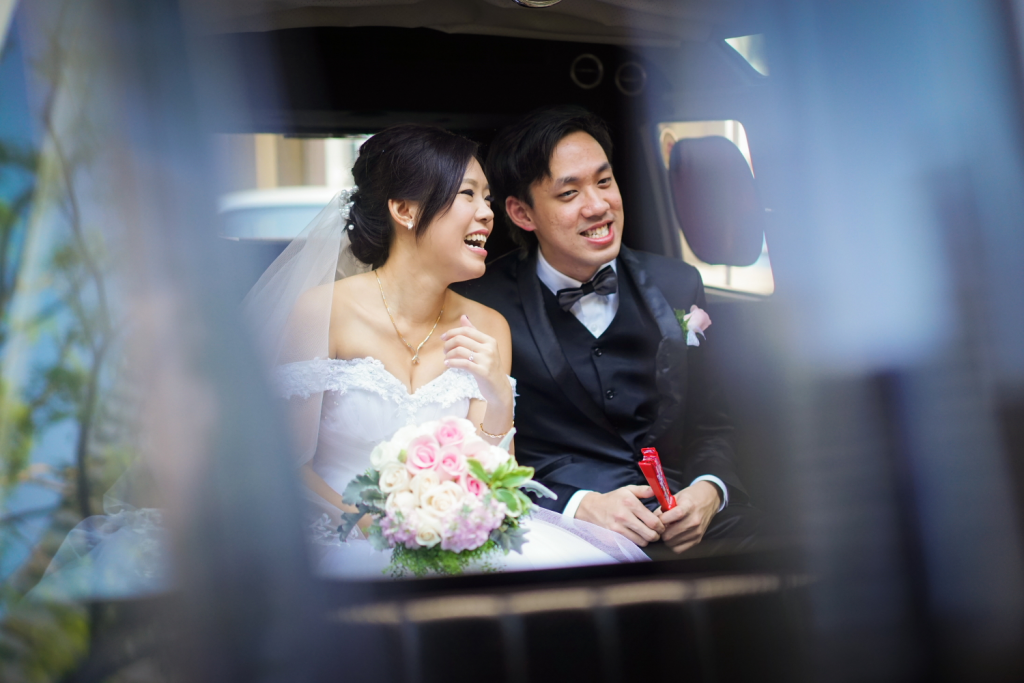 Source: My Bridal Room
2 – You have a wider selection of designs to choose from
Contrary to what you may think, renting a dress does not mean you'll have a limited pool of designs to choose from. In fact, you'll still be spoilt for choice! We recently wrote about different wedding dress styles and how to choose the perfect one for you here.
And don't worry, even when you're renting a dress, you can still do fittings and make alterations to ensure that your dress fits your body type and size perfectly.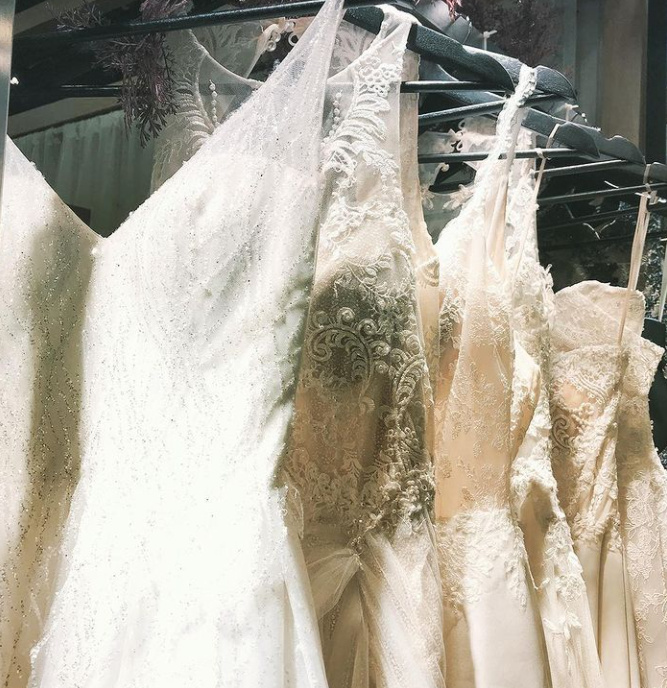 Source: My Bridal Room Instagram
3 – Storage problems, be gone!
Renting your dress is definitely a more practical option as you don't have to worry about dry-cleaning, maintaining and storing your wedding dress after your big day. Simply return it to the shop, and that's it!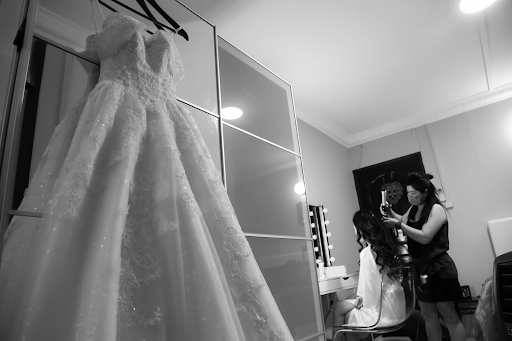 Source : My Bridal Room
Not keeping the actual dress doesn't make it any less sentimental as you will have all the photos and videos of yourself in that stunning dress that were taken on your special day.
4 – The process is a lot quicker
Another advantage of renting your wedding dress is that the process is much quicker. Of course, we'd advise you to make a gown-viewing appointment with your bridal shop as soon as possible, but if you're not the fussy type, you can confirm your dress of choice just a few weeks in advance of your wedding day.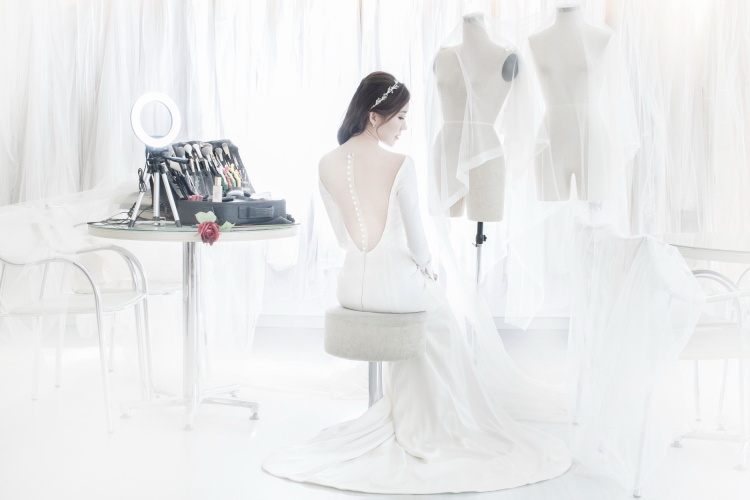 Source: My Bridal Room
Now that you know the pros and cons of buying vs renting your wedding dress, it's important to remember that at the end of the day, there is no right or wrong answer to this question. Every bride is different and this is a personal decision that you should base on your budget, timeline, preferences and practicality.
No matter what you decide – simply enjoy the process as you're going through this once-in-a-lifetime experience with the person that you'll spend the rest of your life with!
Choosing the right bridal shop would also really help you make your planning easier, fuss-free and more enjoyable! At My Bridal Room, we provide a "one-stop experience" that has in-house designed gowns, photography, and make-up services.
Find out our wedding gown collections at https://mybridalroom.com/collections/gowns/ and our current promotions at https://mybridalroom.com/eventspromo-2/ 
Galleries