Looking forward to traveling to your dream destination for your pre-wedding shoot, but find yourself stuck in Singapore because of the Covid-19 pandemic? You're not the only one! Lucky for you, our little red dot has amazing and unique locations to serve as the perfect backdrop for your pre-wedding photos!
If you're ready to be inspired, keep reading as we have 10 amazing venue ideas for your pre-wedding shoot – all found in sunny Singapore! Whether you're looking for an iconic outdoor venue, somewhere indoors with beautiful architecture, or even that unique spot to showcase your personality – we have them all!
1
–

Gardens by The Bay

One of our favorite (hidden) spots in Gardens by The Bay is NOT what you're probably thinking of right now – no, we're not talking about the Supertrees – but the Cloud Forest! Snap some wonderful and breathtaking photos with its indoor waterfall, surrounded by lush gardens with orchids, ferns, begonias and other amazing plants. Ascend to the treetop walk for more amazing shots – this magical sight will serve as the perfect backdrop for your pre-wedding photos.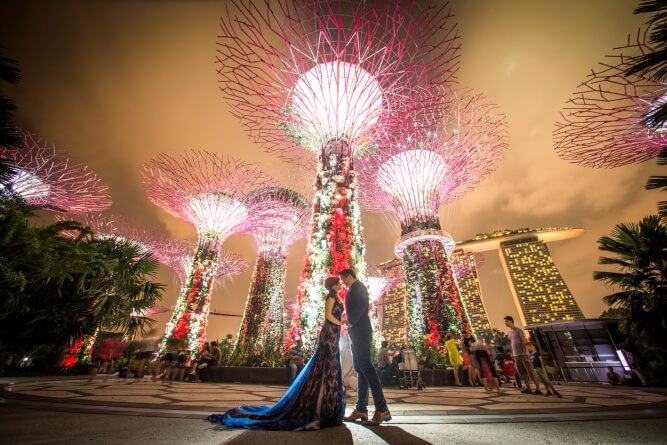 Credit: My Bridal Room
2 – Jewel Changi Airport
You can't go far wrong with pre-wedding photos shot against Jewel's iconic rain vortex and jewelled glass roof. It gets even better if you choose a day with fewer people out and about as the whole place will feel like it's yours. Your photos will definitely look grand and majestic!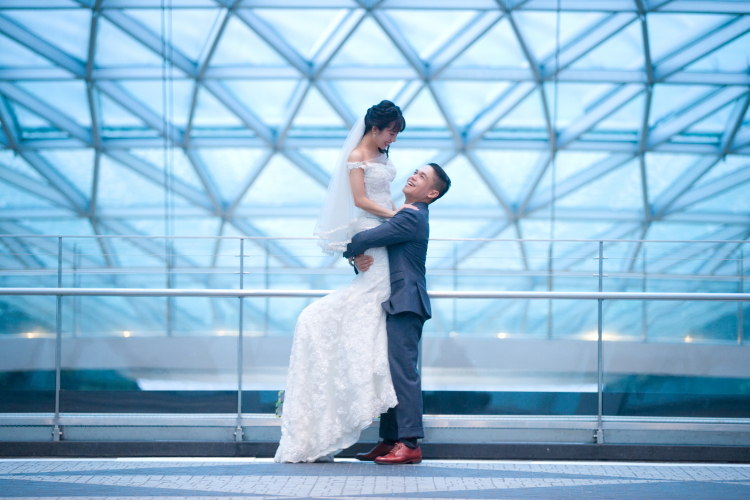 Credit: My Bridal Room
3 – Henderson Waves
One of the most popular spots in Singapore for pre-wedding photos, Henderson Waves has a certain charm that appeals to many couples. This iconic bridge has a unique architecture that seems to stretch beyond what your eye can see – it's simply too magnificent to ignore. And if you turn your lens around, it will feel like you've been teleported to a completely different location thanks to the lush greenery and Singapore's lovely skyline. Who doesn't like a good 2-in-1 deal?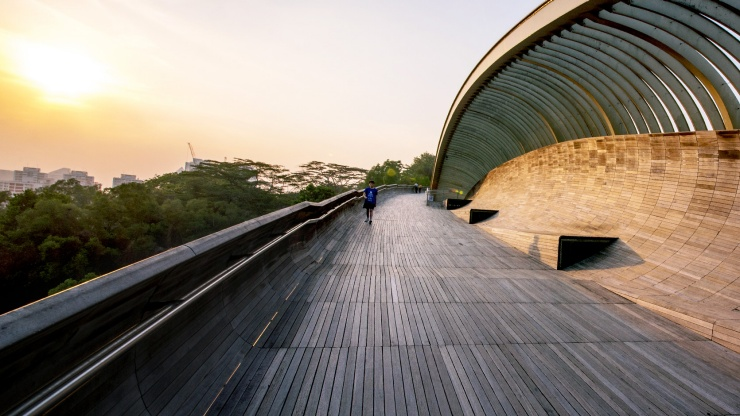 Source: Visit Singapore
4 – East Coast Park
Do you and your significant other love the outdoors and want pre-wedding pictures which showcase that? East Coast Park could be a great option for you! 
Whether you're looking for a fun, casual shoot with the sea in the backdrop or going for something more dynamic and sporty by incorporating cycling, rollerblading or even tandem-biking into your shoot (like the couple below) – this is the place where you can truly be creative and express your personality! Now that's definitely an East Coast plan anyone can get behind.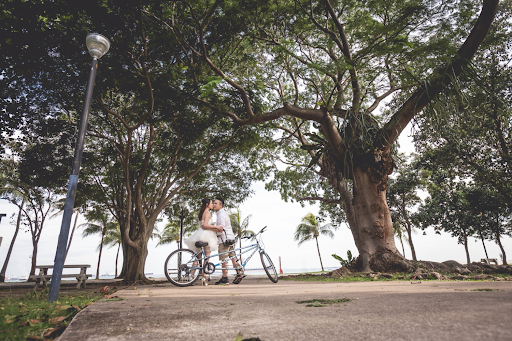 Credit: My Bridal Room
5 – Punggol Beach
Who says Singapore doesn't have nice beaches? With picturesque boulders set against the beautiful and unique backdrop of Punggol Beach, we guarantee that your guests – and even yourselves – will feel as if you managed to sneak out of the country for a secret getaway.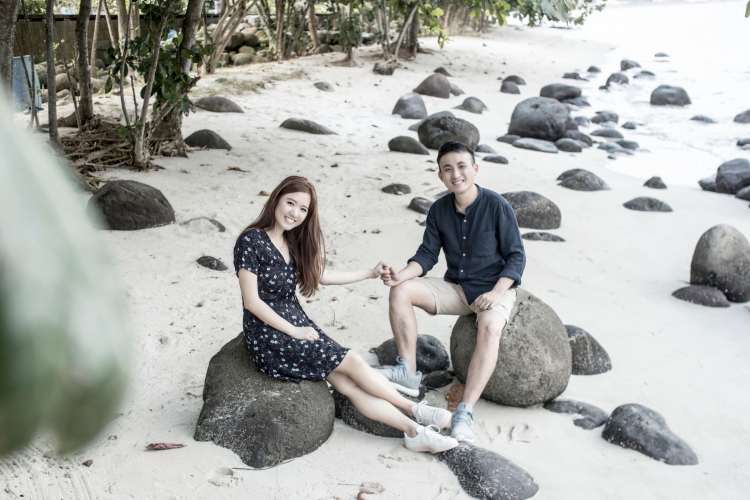 Credit: My Bridal Room
6 – National Gallery
With its high ceiling, eye-popping architecture and gorgeous pillars, the National Gallery is an amazing spot for pre-wedding photos, especially if you're going for a classic or vintage look. With this much grandness crammed into your backdrop, you'll feel like a princess – as you truly deserve!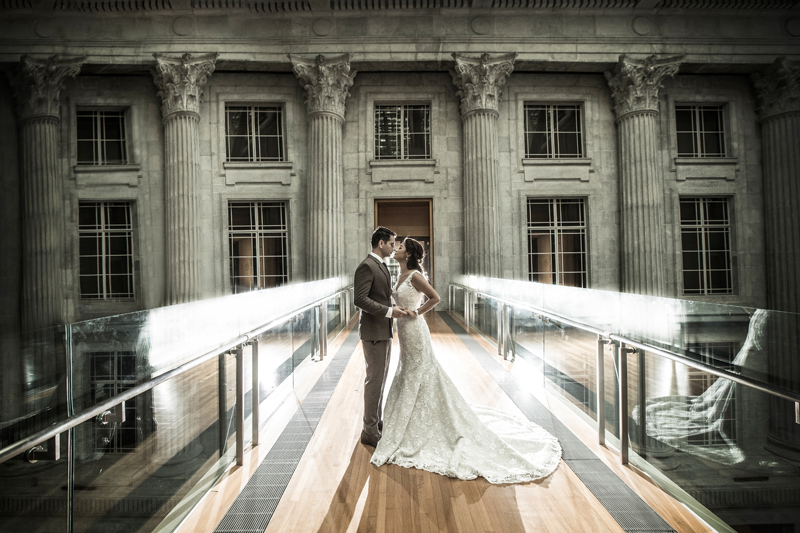 Credit: My Bridal Room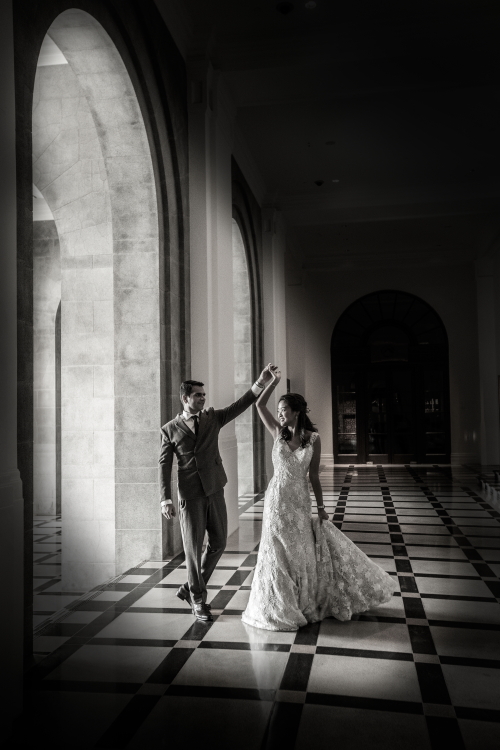 Credit: My Bridal Room
7 – ArtScience Museum
We're massive fans of the art installations at the ArtScience Museum – they're not only breathtaking, but simply out of this world! You can have a vast variety of photos in the museum's different exhibits, playing with different themes. Futuristic, modern, vintage, colorful – you have them all. Up the romance and sophistication here and your photos will undoubtedly turn out gorgeous.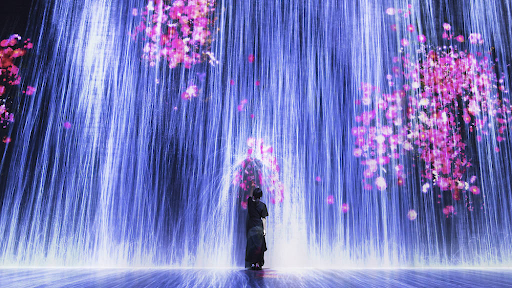 Credit: TimeOut
8 – One15 Marina Club
Nothing says "A new adventure awaits!" like a snazzy photoshoot with the luxury yachts and beautiful sea at the prestigious One15 Marina yacht club in Sentosa Cove. Want to take things up a notch? Charter a yacht for a sunset cruise and get some gorgeous snaps with the Singapore skyline as your backdrop.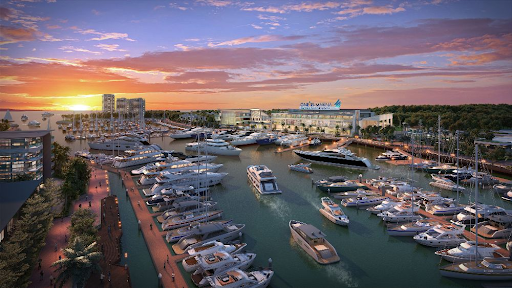 Credit: One15 Marina Club
9 – IKEA
It may not be a typical choice, but hear us out! IKEA makes a great setting for pre-wedding photos – especially for the creative and quirky types! With a wide range of sets filled with colourful furniture and accessories, you can pose against different backgrounds and truly create one-of-a-kind photos that will surely bring smiles to your (and your guests') faces! You can even start shopping around for items for your future home!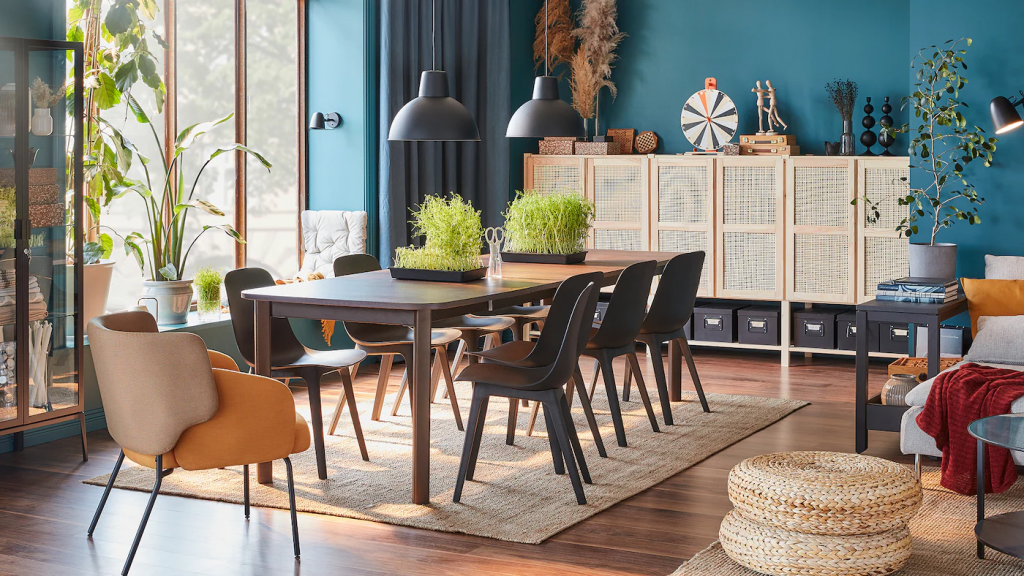 Credits: IKEA
10 – School (If you used to be classmates!)
Everyone loves a story of highschool sweethearts, so why not showcase yours if you and your fiance came from the same school! 
Your alma mater can be a great choice symbolising something personal and meaningful to the two of you while telling everyone where you met and how your relationship started!
If you used to be in the same class, you can also take amazing and fun photos at that very same classroom and relive your beautiful memories together. 
Even if you didn't share the same school – you can choose another venue that means something to you; for example, the cafe where you had your first date, the park where you had your first kiss, the restaurant where you celebrated your first anniversary, and more! 
Now that you have more ideas and inspiration to choose from for your pre-wedding photos, the next step is to make the arrangements with your photographer, make-up artists and other parties involved! Read our article on the ultimate pre-wedding photoshoot guide here to help you plan your shoot seamlessly!
My Bridal Room offers a range of pre-wedding services, such as photography, videography, hair and makeup services, and gown rental! Contact us for a non-obligatory quote and we're happy to assist you with your planning. 
Galleries